Join us for
Alif Institute's Seventh ANNUAL GALA
On SATURDAY, October 15, 2016 at 6PM
At The Ballroom At Carlos Center
2500 Clairmont Road NE, Atlanta, Georgia 30329


Honoring Arab American High Achievers
Featuring Keynote Speaker Dr. George Saliba

~~~ Click HERE to Buy Your Gala Tickets ~~~

VIP Tickets are sold out!
Regular tickets still available. Please purchase by Sunday, October 9.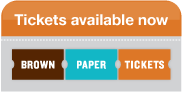 Dear Alif Community,
You are invited to join Alif Institute's Seventh Annual Fundraising Gala. This event will bring together prominent members of our community, as well as our sponsors, supporters, and friends. The event will feature an awards ceremony honoring our highest achievers, an auction, and a special entertainment program for a fun and memorable evening for everyone!
All proceeds from this benefit will go towards supporting projects and activities of Alif Institute, dedicated to fostering an understanding and appreciation of Arab culture.
We invite you to attend the event, invite your friends to join, become a Gala Sponsor, and to make a donation to the event's auction! By supporting Alif Institute, you are living our motto: Keep Arab Culture Alive!
Please stay tuned for more details as information about the event becomes available.
Contact us to Become a Sponsor and/ or to Make a Auction Donation
---
Keynote Speaker: Dr. George Saliba

George Saliba, is professor of Arabic and Islamic Science, Columbia University (1979 – present). A Distinguished Senior Scholar at the Kluge Center of the Library of Congress (2005-2006), and a Carnegie Scholar (2009-2010), he has traveled widely and lectured at more than 300 venues in academic and public settings around the globe.

His publications include more than ten books and some 112 articles in academic journals, all focused on the history of Islamic science. Those include his Islamic Science and the Making of the European Renaissance, MIT Press (2007, paper 2011); A History of Arabic Astronomy: Planetary Theories During the Golden Age of Islam (NYU Press 1995); Rethinking the Roots of Modern Science: Arabic Manuscripts in European Libraries, (Occasional Paper, CCAS, Georgetown, Washington DC, 1999); the Astronomical Work of Mu'ayyad al-Dīn al-'Urḍī (d. 1266, Markaz Dirāsāt al-Waḥda al-'Arabīya, Beirut, 3rd. ed. 2001); and most recently Late Arabic Scientific Commentaries, Their Role and their Originality: Works of Shams al-Dīn al-Khafrī (d. 1550), (English and Arabic versions, al-Furqan, 2015).

---

2016 Arab American High Achiever Award Recipients:

For the seventh year, and based on nominations from the community, Alif Institute is honoring high achieving individuals and institutions from the Arab-American and the broader communities whose work has contributed greatly to Arab-American advancement.


High Achieving Arab-American Individual:

Dr. H. Jean Khoury, MD, FACP, for his outstanding contributions in the field of cancer research and treatment.


Individual Contributing to the Advancement of the Arab-American Community:

Mayor Edward "Ted" Terry, for his tireless work to create a
welcoming and diverse community for all.


Institution Contributing to the Advancement of the
Arab-American Community:

U-Beyond, for its efforts to improve the lives of young people through mentorship.
---

2016 Alif Institute Appreciation Award Recipients

This year, Alif Institute created a new category of awards to thank to those who have given so much of their time and talent to helping us carry out our mission to foster the education about and appreciation of Arab culture! The Board of Directors of Alif Institute are proud to present to you this year's recipients of the Alif Institute Appreciation Award:


Mr. Haitham Haddad, for his vision in working to create Alif Institute and his years of service as a Board Member and volunteer. Mr. Haddad's passion and presence has had a significant impact on advancing the profile and condition of the Atlanta's Arab-American community.

Mr. Arafat Imam, for his role in the founding of Alif Institute and for his unwavering support of our mission as a Board Member and volunteer. Mr. Imam was instrumental in the successful expansion of the Annual Atlanta Arab Festival and our building.
Check below some magical moments from last year's event,
or click here to see some wonderful pictures provided by Mrs. Areej Ekbarieh Taha.
We look forward to seeing you all again this year and to create another memorable event!